kolla wrote:
And you have updated the firmware, it says ATH160221 on the firmware page?
I can only say that I do not have any problems of the kind you describe with 1.2 on my MIST. If you could provide some more specific description of the error messages you get, it could be _much_ more usefull. Also - what version of Amiga OS are you using, what kickstart?
My settings are:
CHIPSET : cpu 68020, turbo none, video pal, chipset AGA, cd32 off
MEMORY : CHIP 2.0, slow NONE, FAST 24 MB (try also with 4 MB), ROM
kick3.1, HRTMON disabled
VIDEO : lores / hires none, scanlines dim, dither SPT
Hardfile Workbench 3.9
And yes, firmware says ATH160221. I am using the file firmaware.bin and firmware.upg posted on February 21 in the Atari Forum. I have copied those two files, plus the new core.rbf to the root of my SD card. Then from the OSD menu I navigated to the Firmware & Core option and Update.
After booting it shows that I'm running v1.2.
These are pictures of the error messages that I am getting: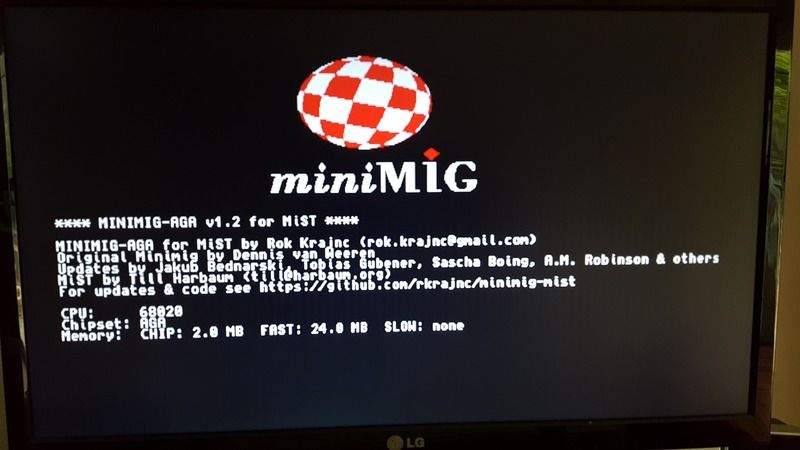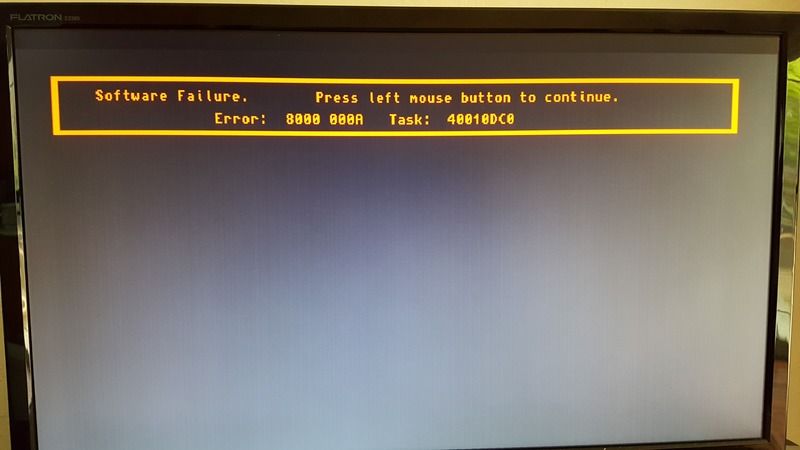 And when I managed to boot (seldom) and tried to play a game:
And the system crashes.
Honestly, I am not so sure that I am doing the upgrade process correctly. This is the first time since I bought the MiST that I am doing an update.