Pending the Replay Board...
I received a mini-Itx case that can be use with the board...
It's in plastic ... Back in the days ! Plastic rulez
Nothing extravagant.. 20x20x6 cm. It use a standard Itx back panel. There is a lighting ON button on the front (should work with the RB).
The board must be fixed "head down" and a 2"5 / 3"5 can be screwed to the bottom...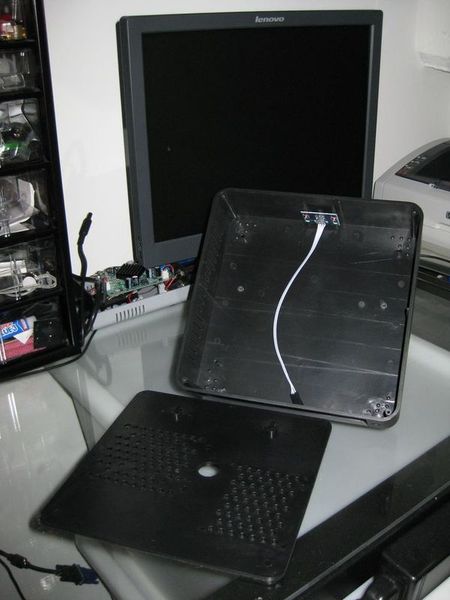 Hey! I have that cabinet myself. I payed $30 on ebay for it. It is very nice. Replay board fits nice, but there is no possibility to screw it to the cabinet apart from via the two front holes on the replay board by the connectors. You need to glue some nuts to the casing so you get a supporting screw on the back of the replay board. You'll see it when you get it. It is a very easy fix. The cabinet is nice. The LED inside the powerbutton is what I use for floppy-drive led, and I use the button itself for getting into the menu. That way I can skip having a keyboard connected